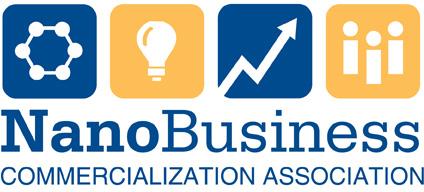 The Nanobusiness Commercialization Association (NanoBCA) is a 501(c)(3) non-profit organization dedicated to educating America in regard to benefits of the science of nanotechnology. NanoBCA's mission statement is to create a friendly environment that nurtures research and innovation in nanotechnology, promotes tech-transfer of nanotechnologies from academia to industry, encourages private capital investments in nanotechnology companies, and helps its company members bringing nanotechnology products to the market.

Founded in 2001, NanoBCA is the world's first nonprofit association focused on the commercialization of nanotechnologies. Since its establishment, NanoBCA has been advocating for the continued allocation of significant funds per the National Nanotechnology Initiative (NNI). NanoBCA's dedicated work in shaping national nanotechnology policy has created a favorable policy climate for nanotechnology at every level, benefiting academic research, small businesses, and the manufacturing industry. NanoBCA has been advocating Congress to ensure the continuous allocation of government funds to nanotechnology, such as basic research and SBIR grants, throughout all the major government agencies (DOD, DOE, NFS, NIH, etc.).

Based in Washington, D.C. and Fairfield, Connecticut, the NanoBCA serves the entirety of United States and its territories. Our vision is focused on ensuring that the United States is and remains a global leader in the field of nanotechnology. By monitoring newly passed and proposed legislation from the Federal and State governments, NanoBCA assures the safe, secure, and beneficial use of nanotechnology and nanoscience for all peoples.